TGI Promo is ready to help make your vision come to life! Our full-service, in-house art team provides customized graphic design and illustration services crafted by our award-winning artists. Bring us your ideas and inspiration, and we'll turn them into reality. You can even provide us with your own files, and we'll work from them.
Whether you are looking for help creating your next custom t-shirt design or simply want to ensure that your upcoming promotional products look as professional as possible, our designers can help streamline the process and ensure an amazing finished product. If you are struggling to create the "perfect design," our art & design team is here to help.
Custom T-Shirt Designs in Tulsa
At TGI Promo in Tulsa, Oklahoma, we specialize in custom t-shirt designs that make a statement. Whether you're looking for a unique design for your company, sports team, or special event, we have the experience and resources to create a truly one-of-a-kind look. Our team of experienced graphic designers will work closely with you to bring your vision to life.
We use high-quality fabrics to ensure your custom t-shirts look great and last for years. Our custom t-shirts come in a variety of colors, styles, and sizes, so you're sure to find the perfect shirt for your team or event. We can also add logos, artwork, or text to your shirts for an added touch of personality.
The art and design team at TGI Promo understands that your designs are a reflection of your business, organization, or event. That's why we take the time to get to know you, your goals, and your vision. We'll work with you every step of the way to ensure that your shirts meet your exact specifications.
You can trust us to deliver top-notch results in a timely manner. Our friendly customer service team is here to answer any questions you may have and help you through the entire process. Contact us today to learn more about our custom t-shirt design services and to get started on your unique design!
Ready to start your custom t-shirt design?
Ready to start your custom t-shirt design?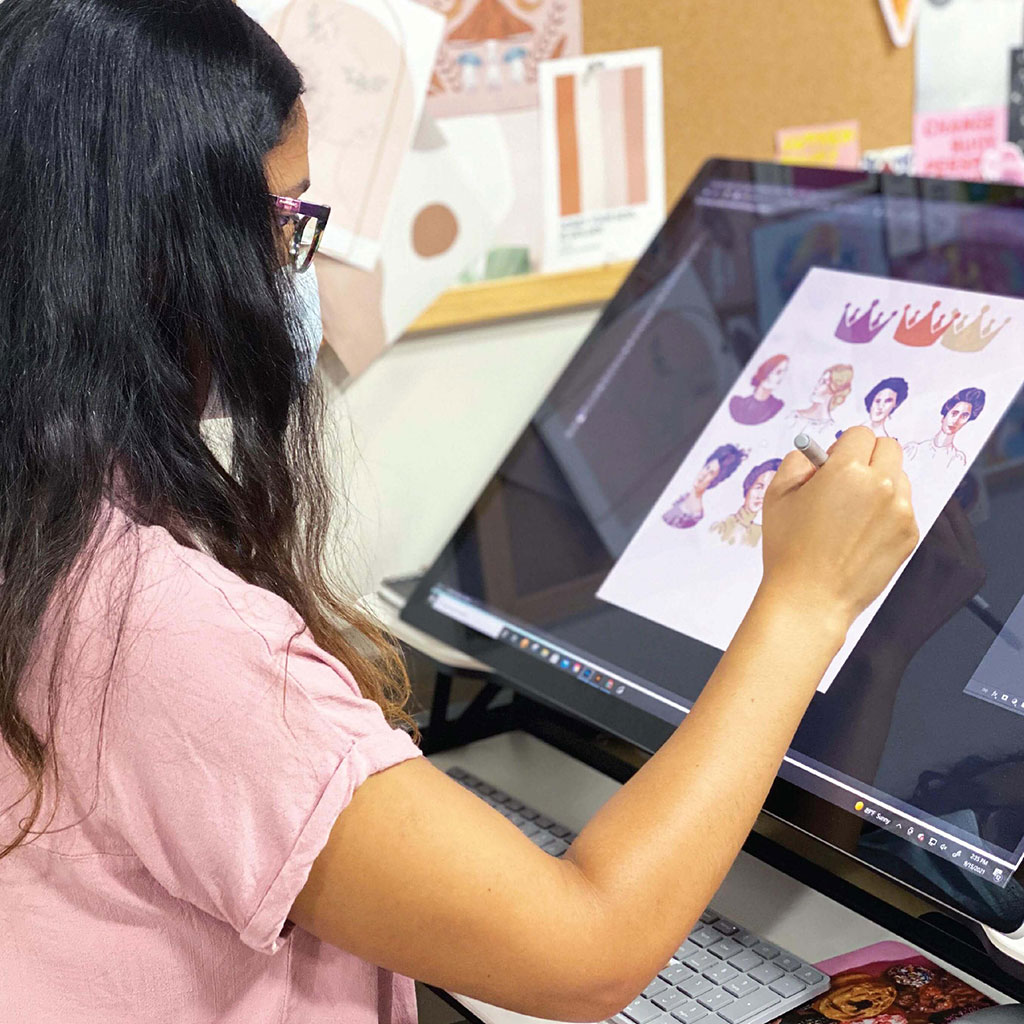 What promotional items can TGI Promo help design?
Our design specialists can help with a wide range of promotional items, such as custom t-shirts, hats, mugs, business cards, flyers, banners, brochures, pens, magnets, keychains, and more. They can also help with designing effective logos, graphics, and other branding materials.
What customization options are available with your designs?
Our silkscreen and ink process for screen printing will ensure your design is accurately transferred onto the shirt. Embroidery services provide a unique look by stitching your design into the garment with thread. No matter which method you choose, you're sure to get great results!
Do you offer designs that can be modified for my project?
If you spot something you appreciate from our design library but want to tweak it, please let us know in the form. Additionally, we offer custom design services, so if you have a vision in mind, fill out the design request form, and we'll create a design proof for you to review.
How long does it take to get a design proof for review?
After you have sent in your design request and your account manager verifies they've received all the necessary details, you should get a design proof in your inbox within 48 business hours – which you will absolutely love!
Can I purchase a design from TGI Promo without ordering shirts?