Promoting your business with custom merchandise is a fantastic way to increase brand recognition and customer loyalty. At TGI Promo, we are your one-stop shop for all your promotional product needs in Tulsa. From branded apparel and bags to drinkware and tech accessories, we offer a wide range of customizable options to help you make a lasting impression.
Whether you're looking to hand out promotional items at a trade show, reward your employees, or show appreciation to your clients, TGI Promo has got you covered. With our high-quality products and exceptional customer service, we're confident that we can help you elevate your brand to the next level. Contact us today to learn more about our promotional products and how we can help your business stand out in Tulsa and beyond.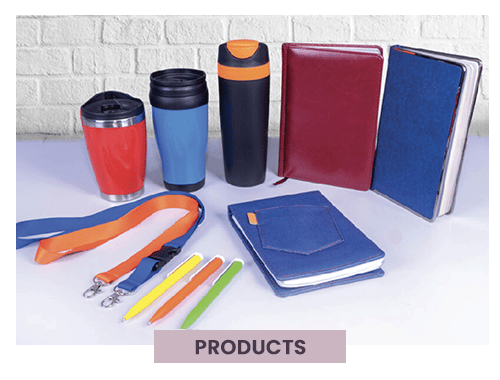 Tulsa Promotional Products Services
At TGI Promo, we are proud to be the leading Tulsa promotional products provider. Our team of experienced professionals is dedicated to delivering top-quality screen printing services that exceed your expectations. We use the latest technology in the industry to produce high-quality prints that are durable, vibrant, and long-lasting. Whether you need custom t-shirts, hats, bags, or any other promotional item, we have the expertise to help you create a unique and eye-catching design to make your brand stand out.
We understand that every business is unique, and that's why we offer a wide range of customization options to fit your specific needs. Our team will work with you to create a design that perfectly represents your brand and communicates your message effectively.
We offer a variety of printing methods, including screen printing, embroidery, and heat transfer, so you can choose the one that works best for your project. We aim to provide you with the best possible product to help you achieve your marketing goals.
At TGI Promo, we are committed to delivering exceptional customer service every step of the way. Our team is always available to answer your questions, provide guidance, and ensure your project is completed on time and within budget. We take pride in our attention to detail, and the quality of our work, and we are confident that you will be completely satisfied with the final product.
Looking for custom promotional products in Tulsa, Oklahoma?
Looking for custom promotional products in Tulsa, Oklahoma?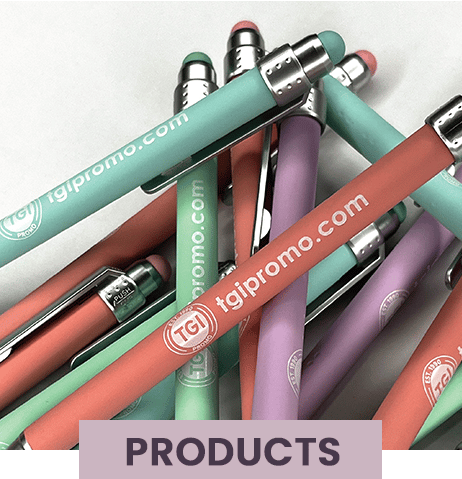 What are promotional products?
Promotional products are items branded with a company's logo or message and given away to customers, employees, or prospects as a marketing tool.
What types of promotional products are available?
There are countless options for promotional products, including apparel, bags, drinkware, tech accessories, writing instruments, and more. The right choice for your business will depend on your marketing goals and target audience.
How can promotional products benefit my business?
Promotional products can help increase brand recognition, build customer loyalty, and attract new business. They also provide a tangible way for customers to interact with your brand and can help differentiate you from your competitors.
How do I design my promotional products?
When designing your promotional products, it's essential to keep your branding consistent and your message clear. Work with your promotional products provider to choose the right colors, fonts, and placement for your logo and message.
How do I distribute my promotional products?
There are many ways to distribute your promotional products, including at trade shows, events, in-store giveaways, and as part of a direct mail campaign. Be sure to target your distribution to reach your intended audience.
How long will it take to receive my promotional products?
The timeline for receiving your promotional products will depend on various factors, including the type of product, the customization options, and the quantity ordered. Your promotional products provider should be able to give you a clear timeline for delivery.
How do I know which promotional products will be most effective for my business?
Your promotional products provider should be able to help you choose the right products for your business based on your marketing goals, target audience, and budget. Be sure to communicate your needs clearly to get the best possible recommendations.